We offer our customers a variety of services for wheelchair and hospital beds. Our services include equipment rental, delivery, set up, and pick-up. The charge for delivery and pick-up for smaller items is $10 each. The charge for set up of a hospital bed starts at $80 and rises depending on the rush of the delivery and the distance from our office location.
Additional charges apply for deliveries to other Bay Area locations. We require a valid driver's license or ID at the time of order. We offer same day delivery depending on availability but can guarantee next-day delivery to our customers.
Cancellation Policy: A notice of cancellation must be given 24 hours prior to delivery/pick up date. If not, a $50 charge will be applied.
Call us today at (415) 831-2330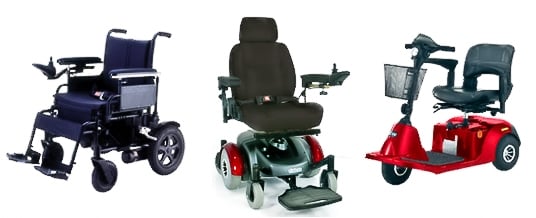 Wheelchairs and Power Mobility
Equipment Type
Standard Wheelchair
Standard with ELR*
Lightweight Wheelchair
Lightweight with ELR*
Transport Chair
Heavy Duty Wheelchair
Heavy Duty with ELR*
Reclining Wheelchair
Power Wheelchair
Electric Scooter
Weekly Rate
$55.00 + tax
$65.00 + tax
$65.00 + tax
$75.00 + tax
$45.00 + tax
$65.00 + tax
$75.00 + tax
$75.00 + tax
$160.00 + tax
$160.00 + tax
Monthly Rate
$120.00 + tax
$140.00 + tax
$140.00 + tax
$160.00 + tax
$110.00 + tax
$160.00 + tax
$180.00 + tax
$160.00 + tax
$550.00 + tax
$550.00 + tax
Retail Price
$300.00 + tax
$370.00 + tax
$400.00 + tax
$470.00 + tax
$250.00 + tax
$650.00 and up + tax
$800.00 and up + tax
$650.00 and up + tax
$3,000.00 and up + tax
$2,000.00 and up + tax
*ELR stands for Elevating Leg Rests

Mobility Equipment
Equipment Type
Front Wheel Walker
Four Wheel Walker (Rollator)
Standard Crutches
Forearm Crutches
Knee Scooter
Weekly Rate
$25.00 + tax
$35.00 + tax
$15.00 + tax
$25.00 + tax
$50.00 + tax
Monthly Rate
$45.00 + tax
$75.00 + tax
$25.00 + tax
$55.00 + tax
$140.00 + tax
Retail Price
$120.00 + tax
$250.00 and up + tax
$65.00 + tax
$110.00 + tax
$ 500.00 + tax

Home Care Equipment
Equipment Type
Semi-Electric Hospital Bed
Fully-Electric Hospital Bed
Heavy-Duty Hospital Bed
Trapeze Bar
Over the Bed Table
Hoyer Lift
APP Mattress & Pump
Low Air Loss Mattress
Weekly Rate
N/A
N/A
N/A
N/A
N/A
N/A
N/A
N/A
Monthly Rate
$180.00 + tax
$230.00 + tax
$300.00 + tax
$60.00 + tax
$50.00 + tax
$145.00 + tax
$50.00 + tax
$150.00 + tax
Retail Price
$1,350.00 and up + tax
$2,300.00 + tax
$2,650 and up + tax
$150.00 + tax
$140.00 + tax
$1,200.00 and up + tax
$150.00 + tax
$1,000.00 + tax